2007 VW GTI DE/Track Day Package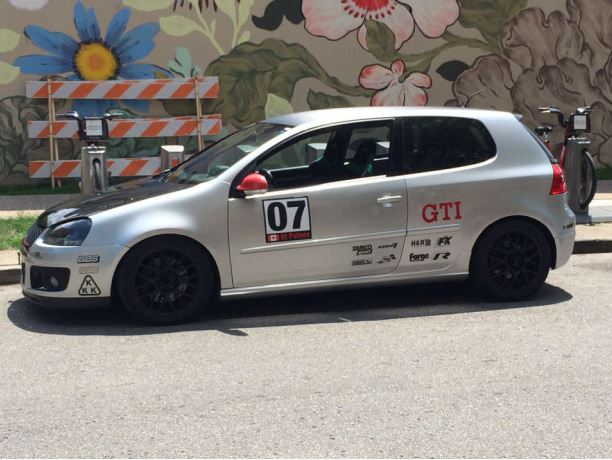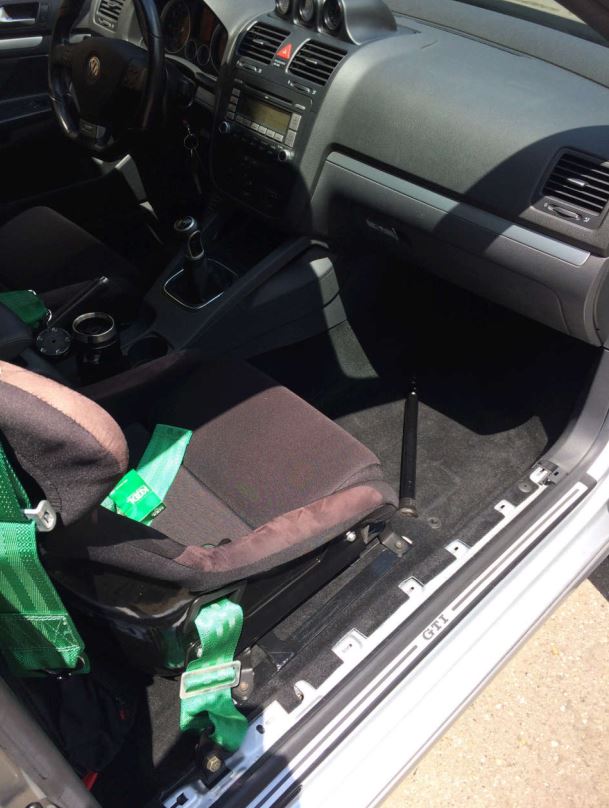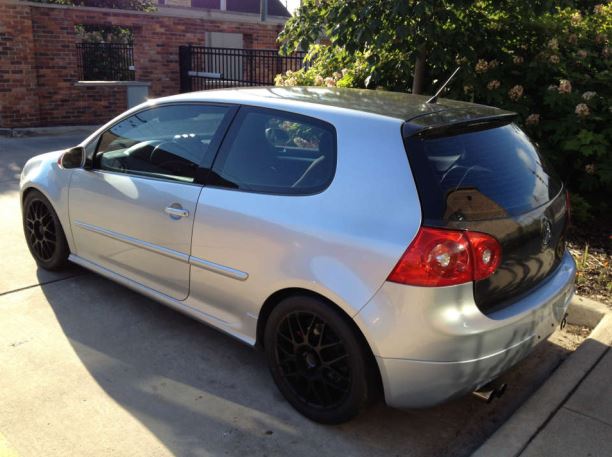 2007 VW GTI DE/Track Day Turnkey Package
MAKE: Volkswagen
MODEL: Golf 5 GTI 2.0 Turbo
YEAR: 2007
BODYSTYLE: Hatchback
ENGINE: 2.0L I4 Turbocharger
FUEL TYPE: Gas
TRANSMISSION: Manual 6-Speed
DRIVETRAIN: FWD
MILEAGE: 43,400
PRICE: $12,500
Hit the track with this immaculate GTI/Trailer package!

A little history on the car: built from a solid corrosion free reflex silver non-sunroof GTi MkV with 0E painted lowers. Converted @ 40,800 original documented miles to a dedicated, non road legal track day/advanced DE car.

Condition is immaculate--no dents or glass cracks. Powder coated Audi BBS and TSW Brombacher wheels are flawless. Consumes zero fluids and does not leak anything. Car has been vigilantly maintained.

All modifications were planned and spec'd in cooperation with Tom Schick at AutoEurope in Birmingham. All performance attributes were addressed: power handling, braking, safety, and sprung/unsprung weight reduction.

The car has been fully set up, sorted and run in. All parts used are fully documented with original receipts. Suspension settings and corner weights are recorded/documented. Stored covered in heated garage on trailer.

Trailer Description: 16' Montrose tandem axle aluminum trailer with electric brakes and extended ramps. Mileage on trailer is less than 2.5k.

Parts:
Engine/Drivetrain:
APR Stage 1 ECU Flash (270 Bhp/323 lb/ft @93 Octane), EuroJet Cold Air Intake, 3" Turbo Back Straight-Thru Stainless Race Exhaust

Handling:
H&R Race Springs, Koni Yellow Sport Shocks, Eibach A/R Bars (26F 23R), Ground Control Camber Plates, ECS Tuning Complete Sport Bushing Set

Body:
OE Front Fascia, OE Euro VW Chin Spoiler, Open Air Fog-light Grills, ECS Carbon Center Grille, Carbon Creations Carbon Hood and Hatch, OE Fenders

Interior:
NRG Seats, Mounts, Harness and Sliders, Planted Seat Brackets, Custom Harness Bar, NewSouth Performance Gauges and Dashpod

Braking:
Cross Drilled Rotors, EBS Yellow Pads, ATE Fluid

Wheels/Tires:
Audi BBS RC 17x8 ET40 (Dry), Nitto NT01 235/40-17
TSW Tremblant 17x8ET45 (Dry/Inter), Nitto NT05 235/40-17


Available to view and drive in English Village, Detroit.